Posts for: December, 2017
By Charlotte Root Canal Center
December 22, 2017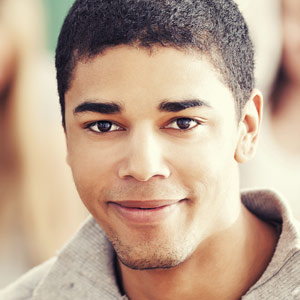 Besides reduced biting and chewing function, a missing tooth can cause an embarrassing inhibition to healthy social interaction. This can be especially so for teens who greatly value peer relationships and acceptance.
Be that as it may, we typically discourage a permanent replacement for teens with a missing tooth, particularly dental implants. While we value a patient's psychological needs, the long-term effect on dental health may be too great to advise otherwise.
The effect we're concerned with involves jaw growth and development. Although a person's permanent teeth have usually all erupted by early adolescence, the jaws continue to grow until the late teens or early twenties. Natural teeth can adapt to this growth because the periodontal ligament that holds them in place allows for incremental tooth movement. The teeth move in response to jaw growth and are thus able to maintain their proper relationship and alignment in the jaw as growth occurs.
Dental implants, on the other hand, are imbedded into the jaw bone: they, therefore, can't move like natural teeth and thus can't adjust their position with jaw growth, particularly the upper jaw as it grows forward and down. This can result in the implants appearing as though they are left behind or retreat into the jaw. It can also affect the position of the gums and inhibit their growth around the implants.
It's best then to hold off implants and other permanent restorations until the jaw has finished developing. That, however, isn't always easy to determine: specialized x-ray diagnostics may help, but it's not an exact science. Your input as a parent will also be helpful, such as whether you've noticed the end of growth spurts (not changing clothes or shoe sizes as often) or your child's recent similarity in appearance to other adult members of your family. It thus becomes a judgment call, based on examination and experience, as to whether it's safe to proceed with implants — and may require erring on the side of caution.
In the meantime, there are temporary restorations that can improve appearance while you wait for the appropriate time to undertake a permanent restoration. Two of the most useful are removable partial dentures (RPDs) or a bonded bridge, a less invasive form of the traditional bridge. With a proper assessment we can advise you on which option is your best choice.
If you would like more information on tooth restorations for teenagers, please contact us or schedule an appointment for a consultation. You can also learn more about this topic by reading the Dear Doctor magazine article "Teenagers & Dental Implants."
By Charlotte Root Canal Center
December 07, 2017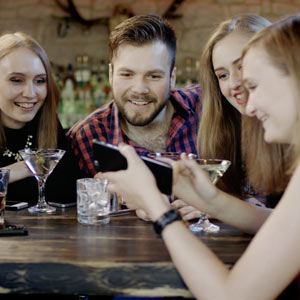 The holidays are a time for getting together with family and friends from near and far. The memories you make at these joyful celebrations are the ones you'll treasure forever, but it can be hard to show good cheer if you're not happy with the way your teeth look. If you're keeping that grin under wraps, we may be able to perk up your smile with some quick and economical in-office treatments.
A professional teeth cleaning is one of the best values in dental care. In just minutes, we can remove the buildup of hardened tartar that can make your teeth look dull and yellowed. Tartar can also lead to tooth decay and gum disease—two kinds of trouble you don't need! While you're in the office, you will also have a thorough exam that could prevent minor issues like small cavities and bleeding gums from becoming more serious dental problems. When you leave, your teeth will look and feel sparkly clean.
If your smile doesn't look as bright as you'd like, ask about teeth whitening treatments. In-office whitening is a safe and effective way to lighten your teeth up to 10 shades in a single visit! If you have more time, you can get similar results from a take-home kit that we can provide—one that's custom-made just for you.
Are chips or cracks making your teeth look less than perfect? Cosmetic bonding could be the answer. Translucent, tooth-colored bonding material can be applied to your teeth to repair minor cracks, chips or spacing irregularities. This in-office procedure usually requires just one visit and can make a dramatic difference in your smile.
So as holiday celebrations draw near, why not give yourself a reason to smile? Contact us or schedule an appointment for a consultation to see if professional teeth cleaning, teeth whitening or cosmetic bonding could give your smile some holiday sparkle! You can also learn more by reading the Dear Doctor magazine article "Important Teeth Whitening Questions Answered."